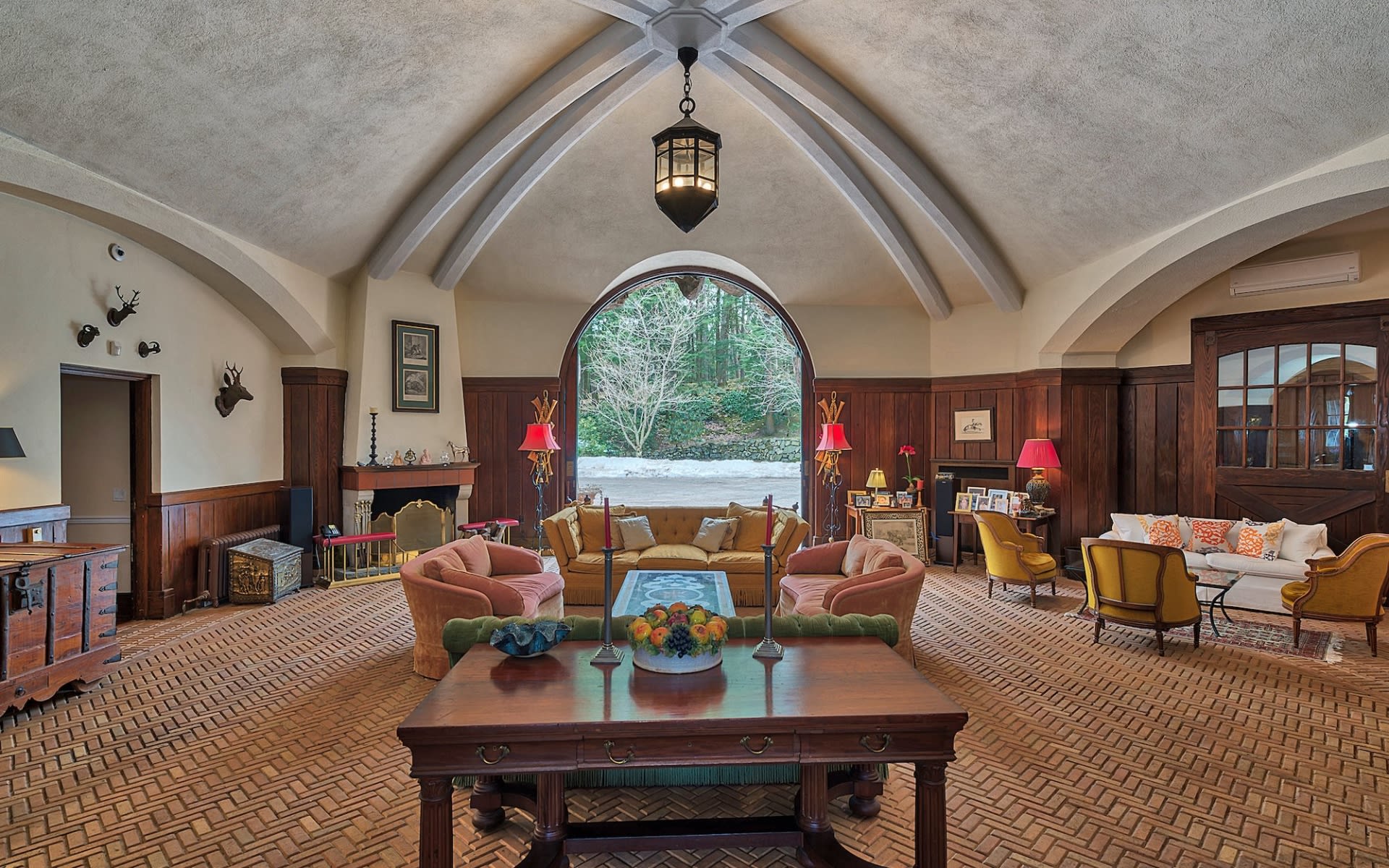 Tuxedo Park is probably best known on the surface as the place where the tuxedo got its name, but the reason that this style landed here from English nobility is that this upstate gated community was home to Gilded Age mansions and their wealthy, high-society residents. Today, most of these incredible homes remain, including this one at 84 East Lake Road. In fact, the monolithic stone lake house was built for Pierre Lorillard, heir to the Lorillard Tobacco Company and founder of Tuxedo Park. Currently listed for $4,900,000, the incredible estate sits on four-and-a-half acres and boasts a grand oval living room with 24-foot ceilings, several stone outbuildings, a floating dock, barn, carriage trails, and more.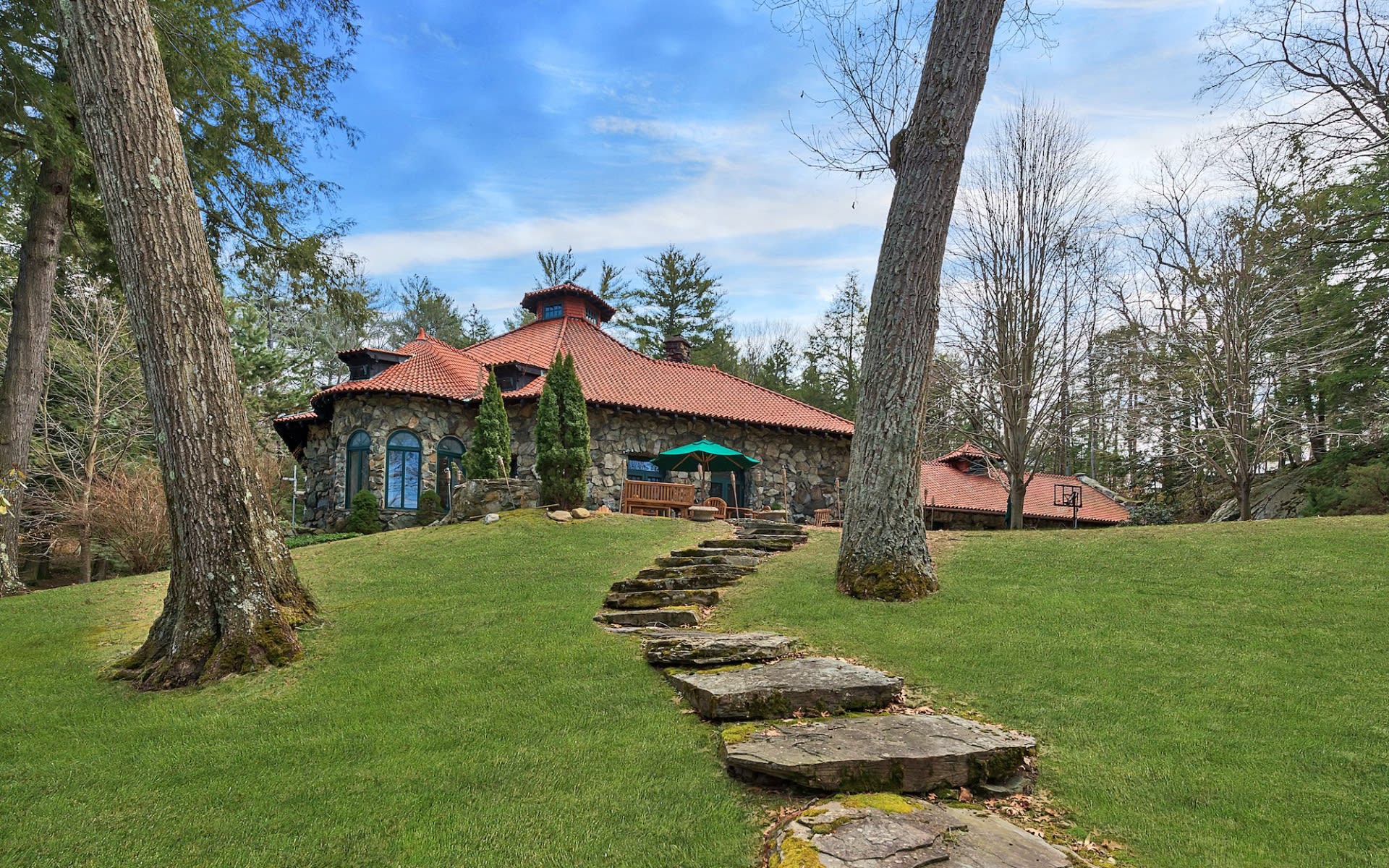 Tuxedo Park is one of the oldest gated communities in the country, and its exclusivity remains since only its roughly 300 families can access the town. When Lorillard founded it in 1885, he intended to use the location as a hunting and fishing preserve for himself and fellow tycoons. He hired architect James Brown Lord to design his personal home in 1893, and its imposing stone design is considered one of the finest examples of this architectural style in America, according to the listing. In 1905, the home was remodeled by Warren & Wetmore, architects of Grand Central.

Previously, Lorillard owned real estate in Newport Rhode Island, so he was familiar with grand estates. At his Tuxedo Park home, a private winding road leads to the large open courtyard, which could easily be paved or finished.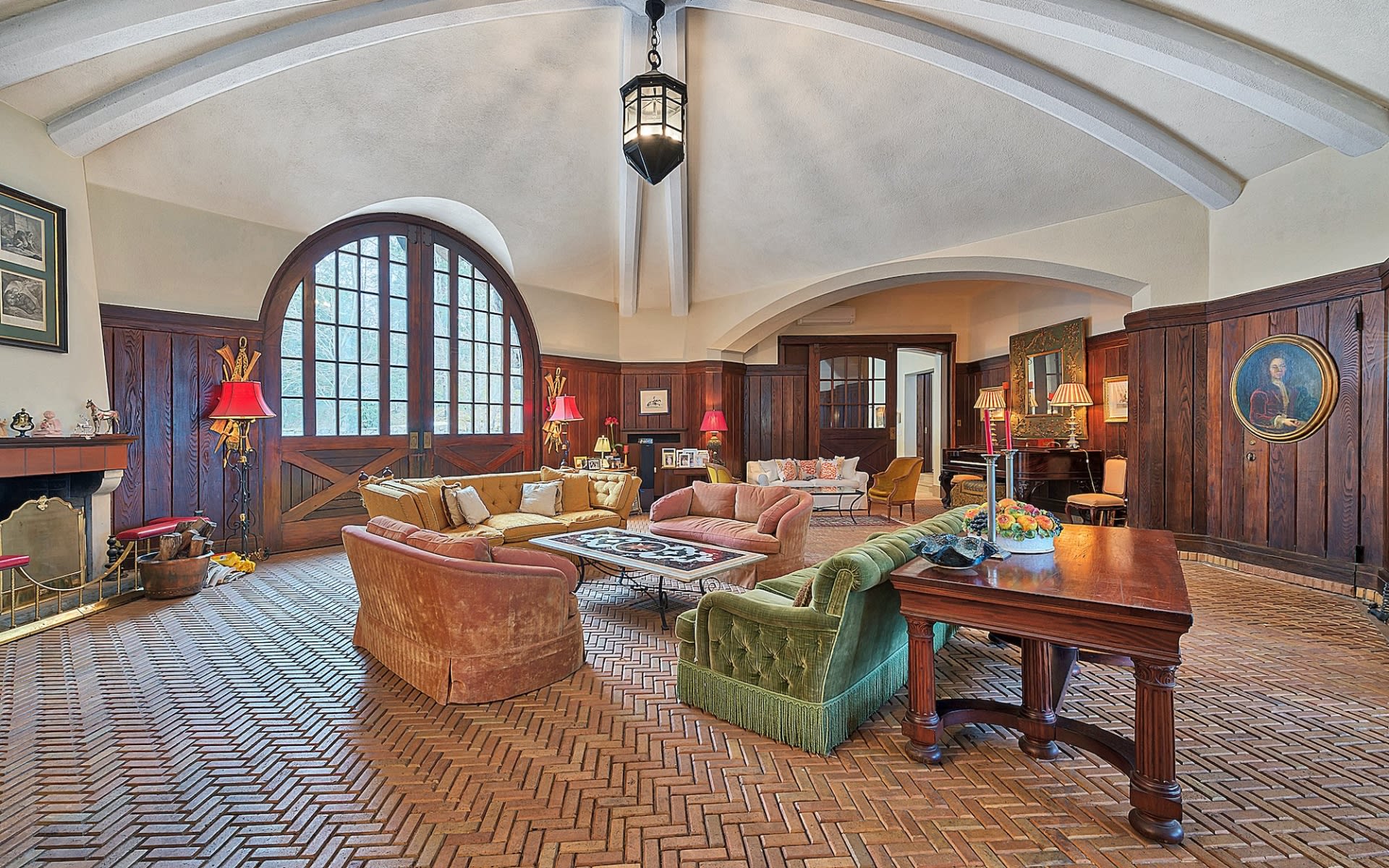 The highlight of the home is the grand, oval living room with its vaulted, 24-foot ceiling and herringbone tiled floor. A fireplace, wood paneling, and massive barn doors complete the look.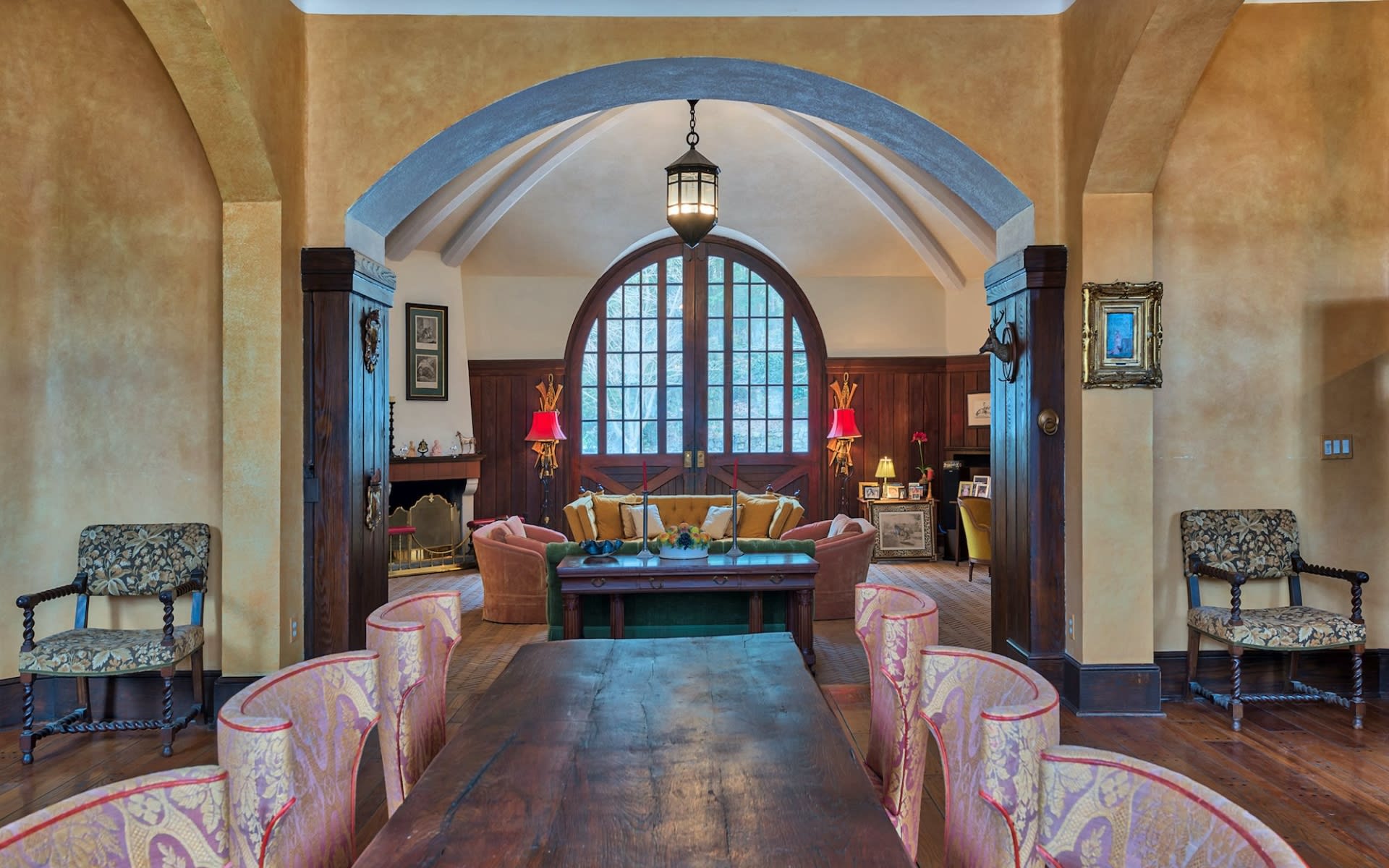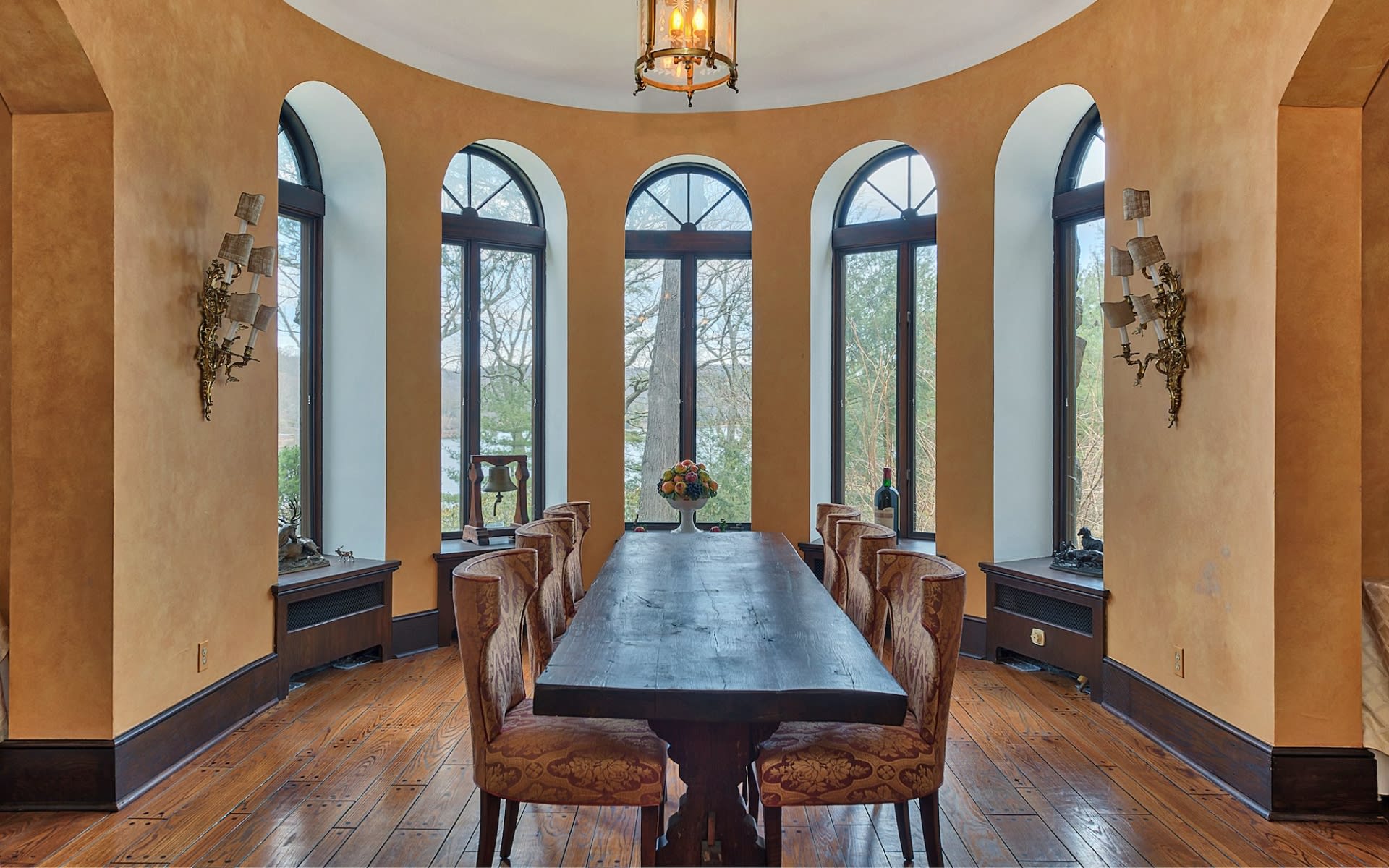 Off the living room is an equally grand dining room with a large bay window overlooking Tuxedo Lake and a round ceiling.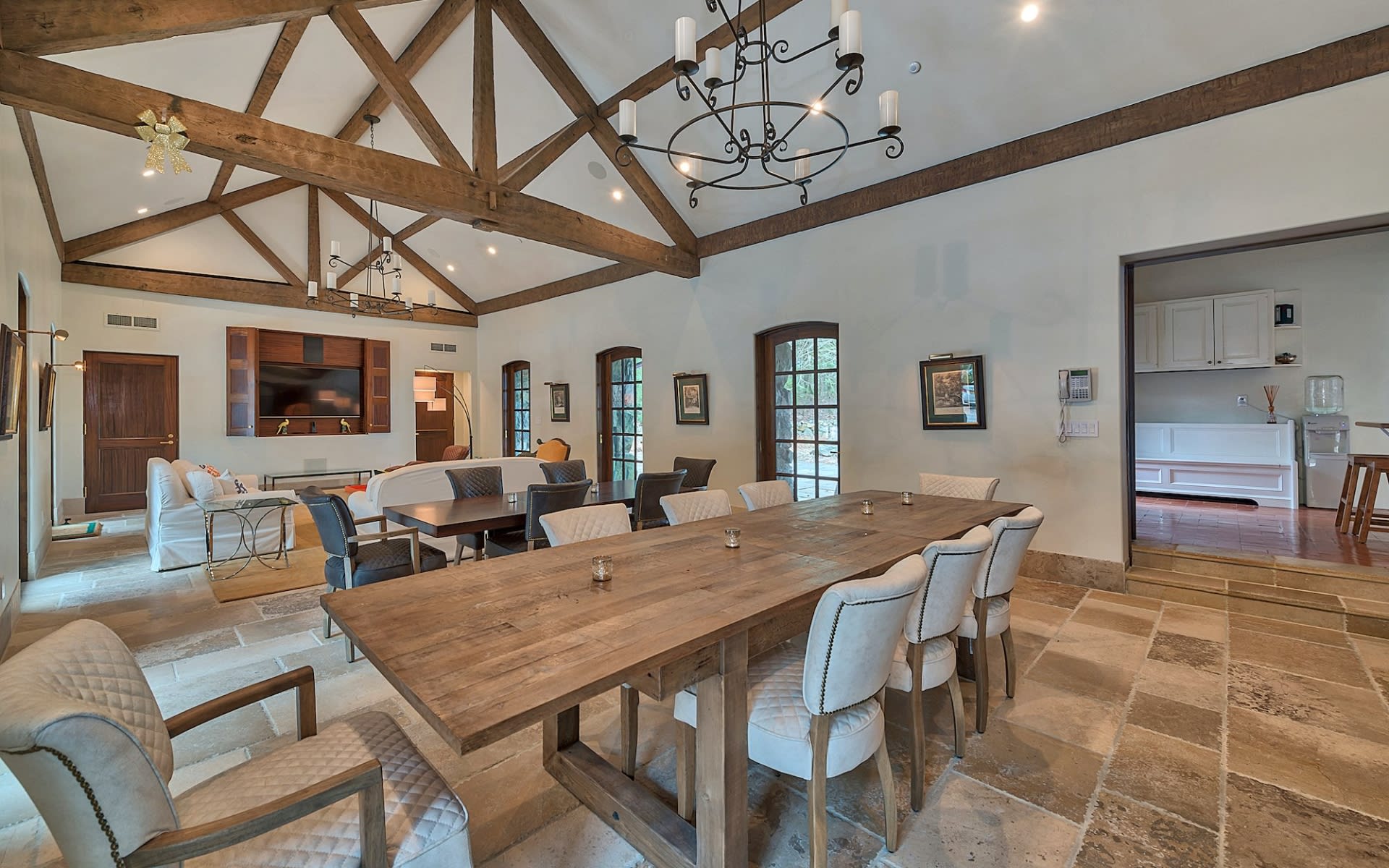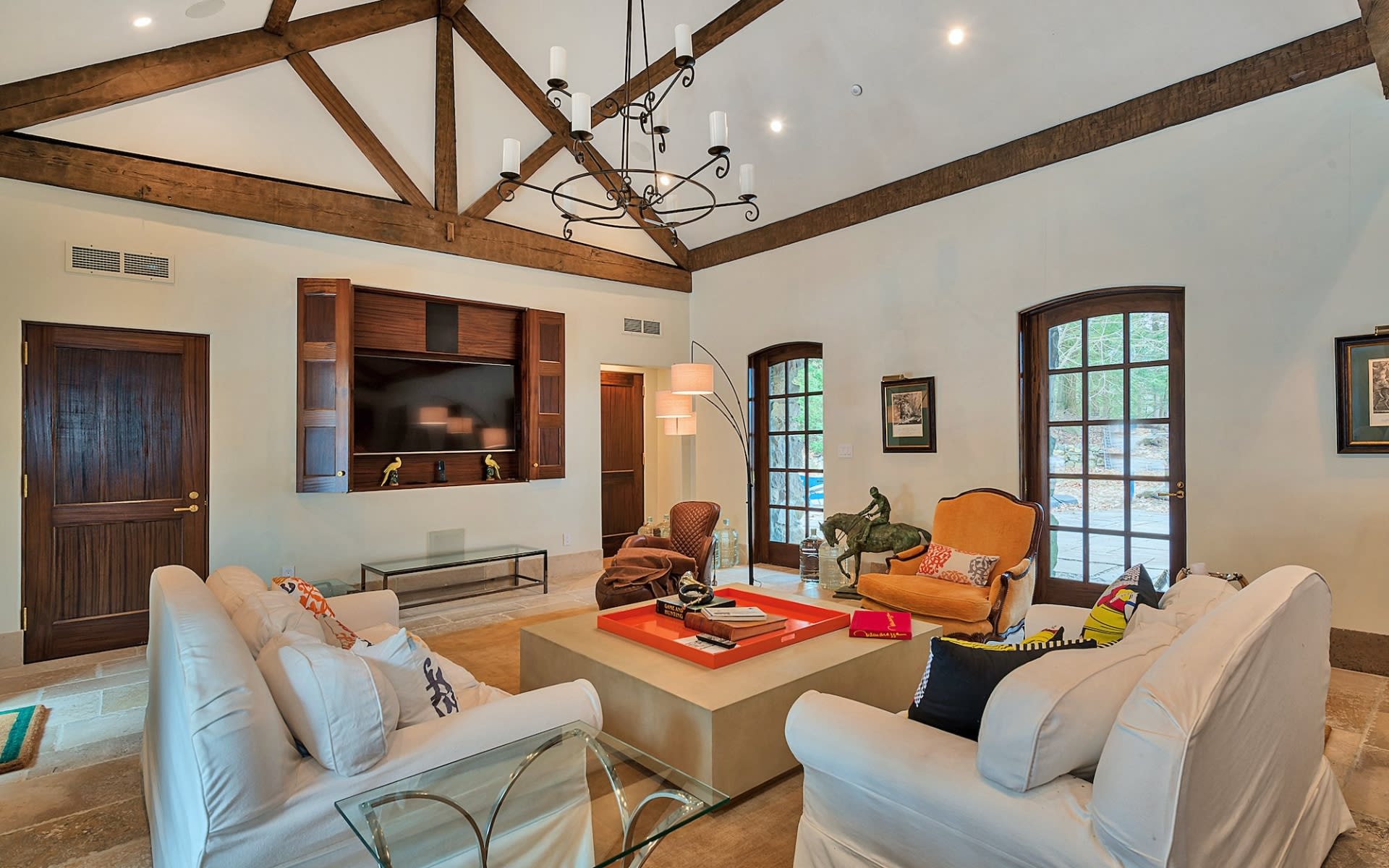 There's another huge living space that's more casual. It's currently configured with two dining tables and a full living room, all set beneath a grand beamed ceiling.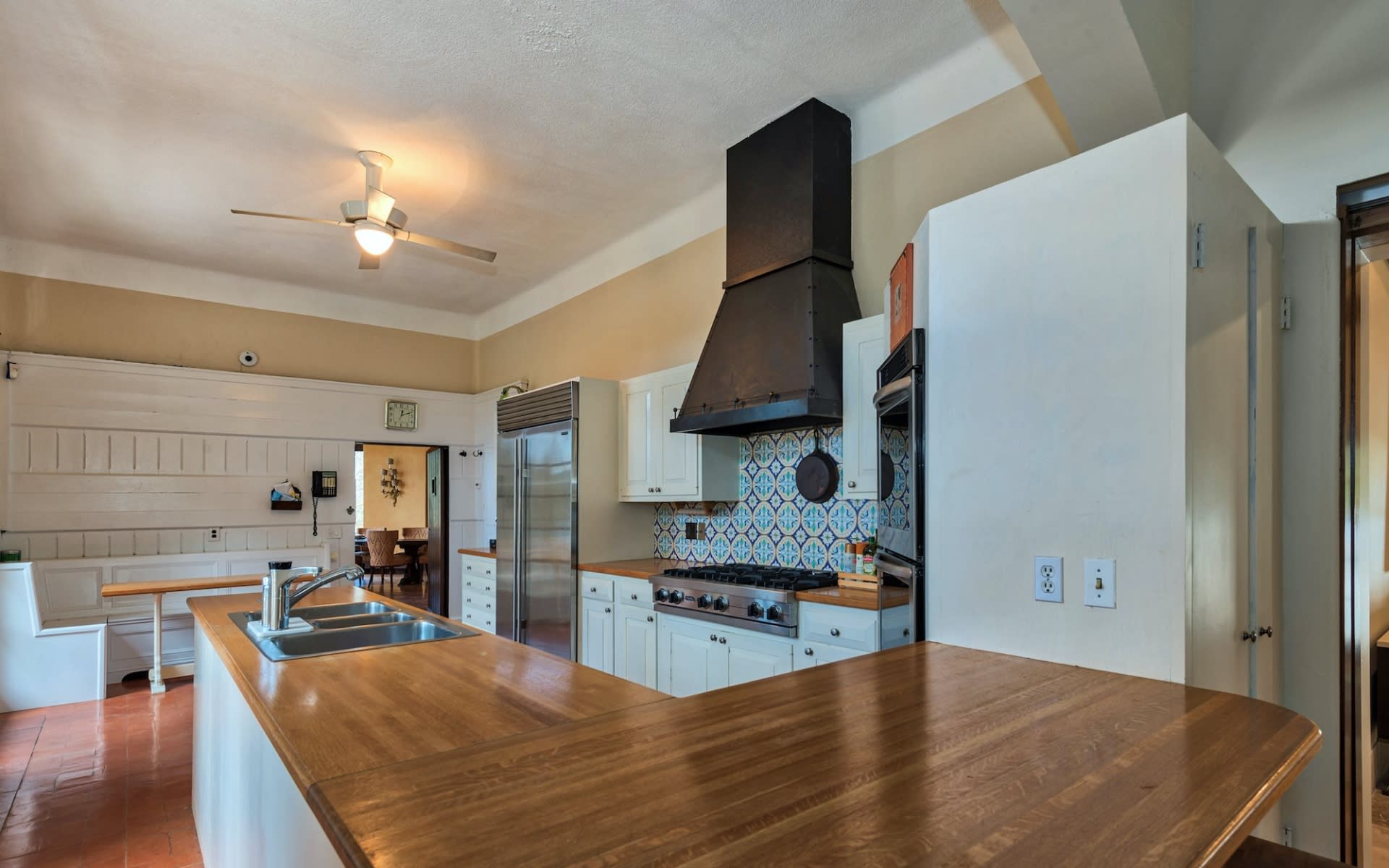 Like everything else, the kitchen is oversized, with a six-burner hooded stove, triple sink, double ovens, two dishwashers, and built-in banquette.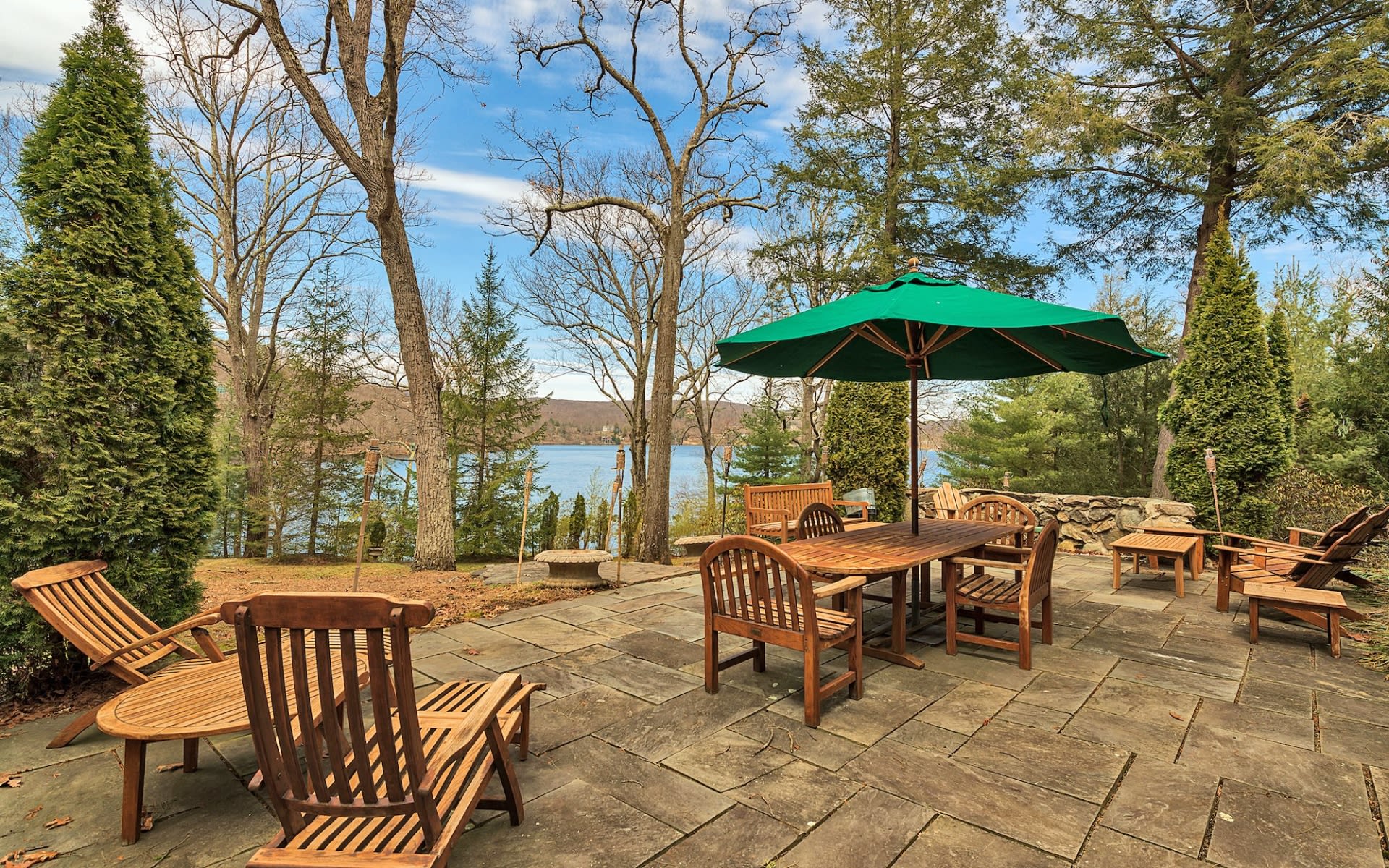 The kitchen opens to a patio overlooking the lake with plenty of space for outdoor dining and lounging.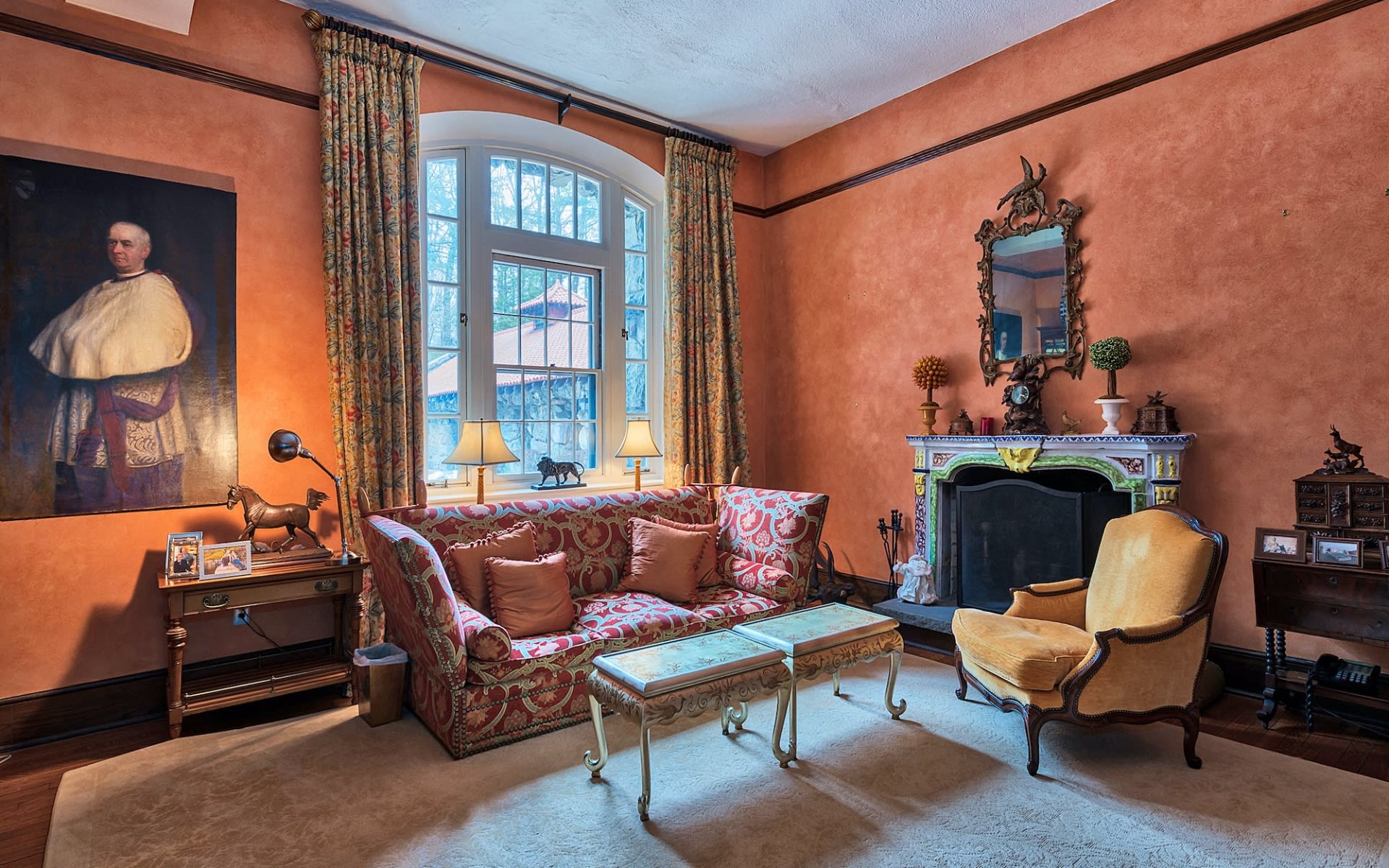 The second fireplace is located in a formal sitting room.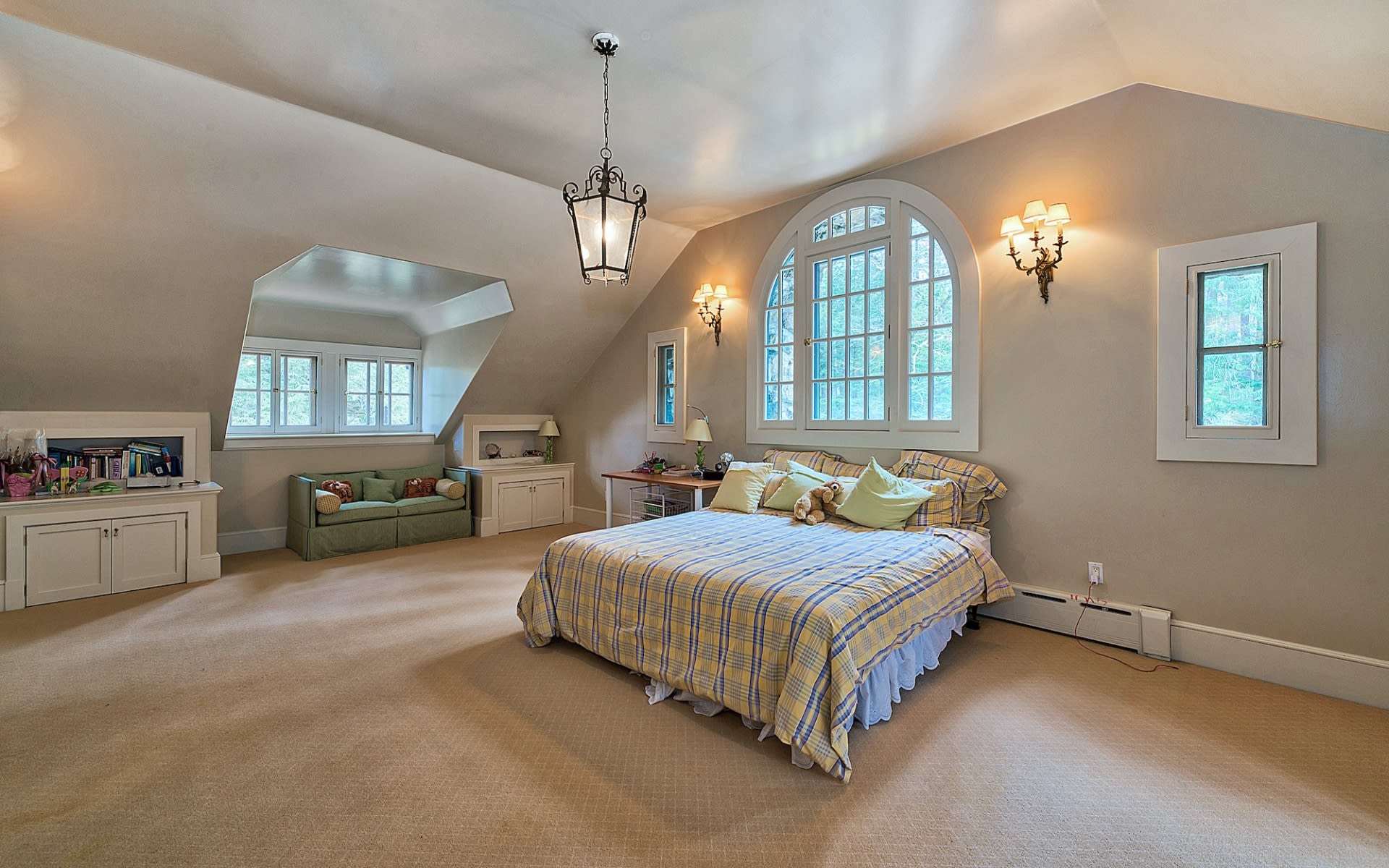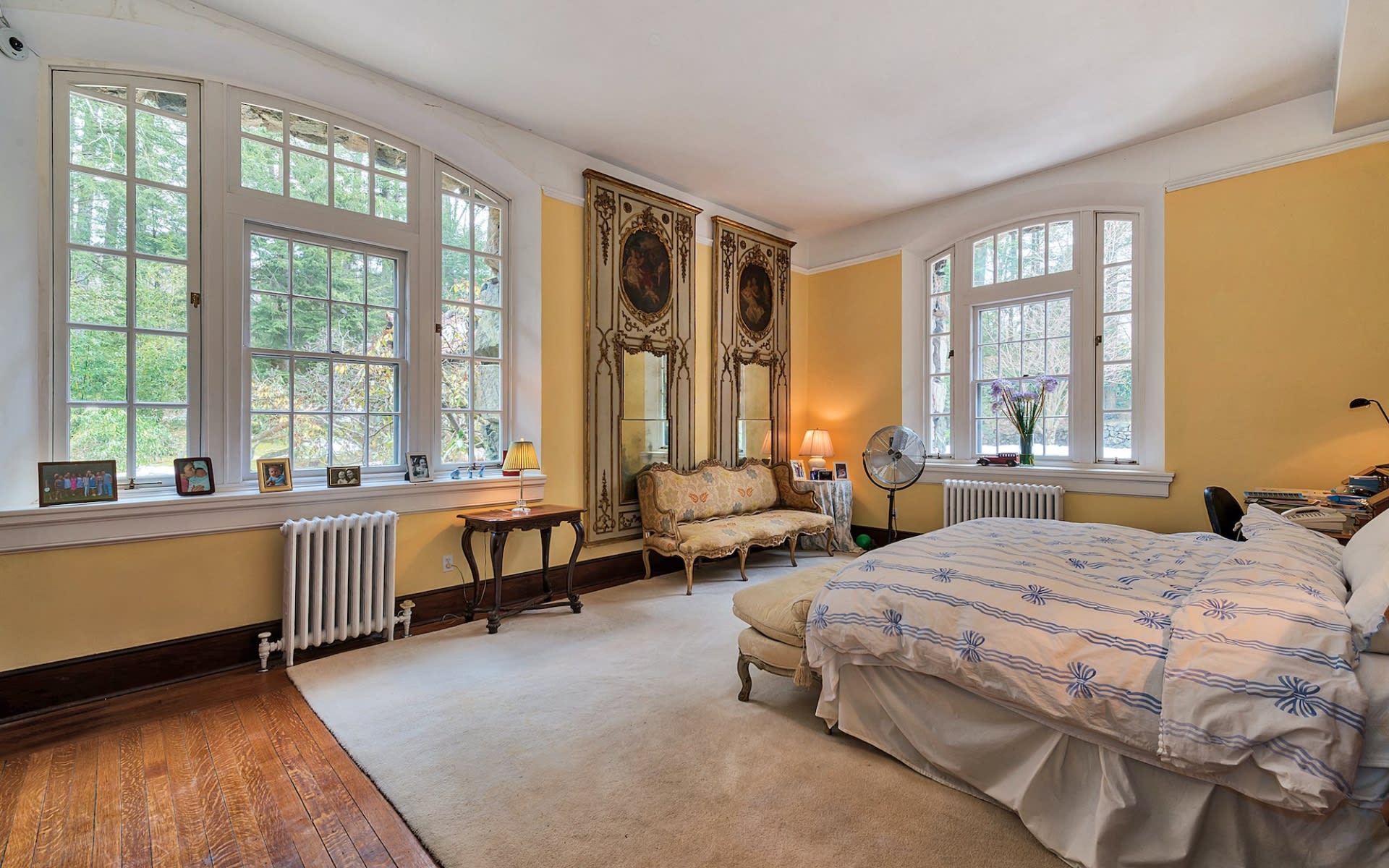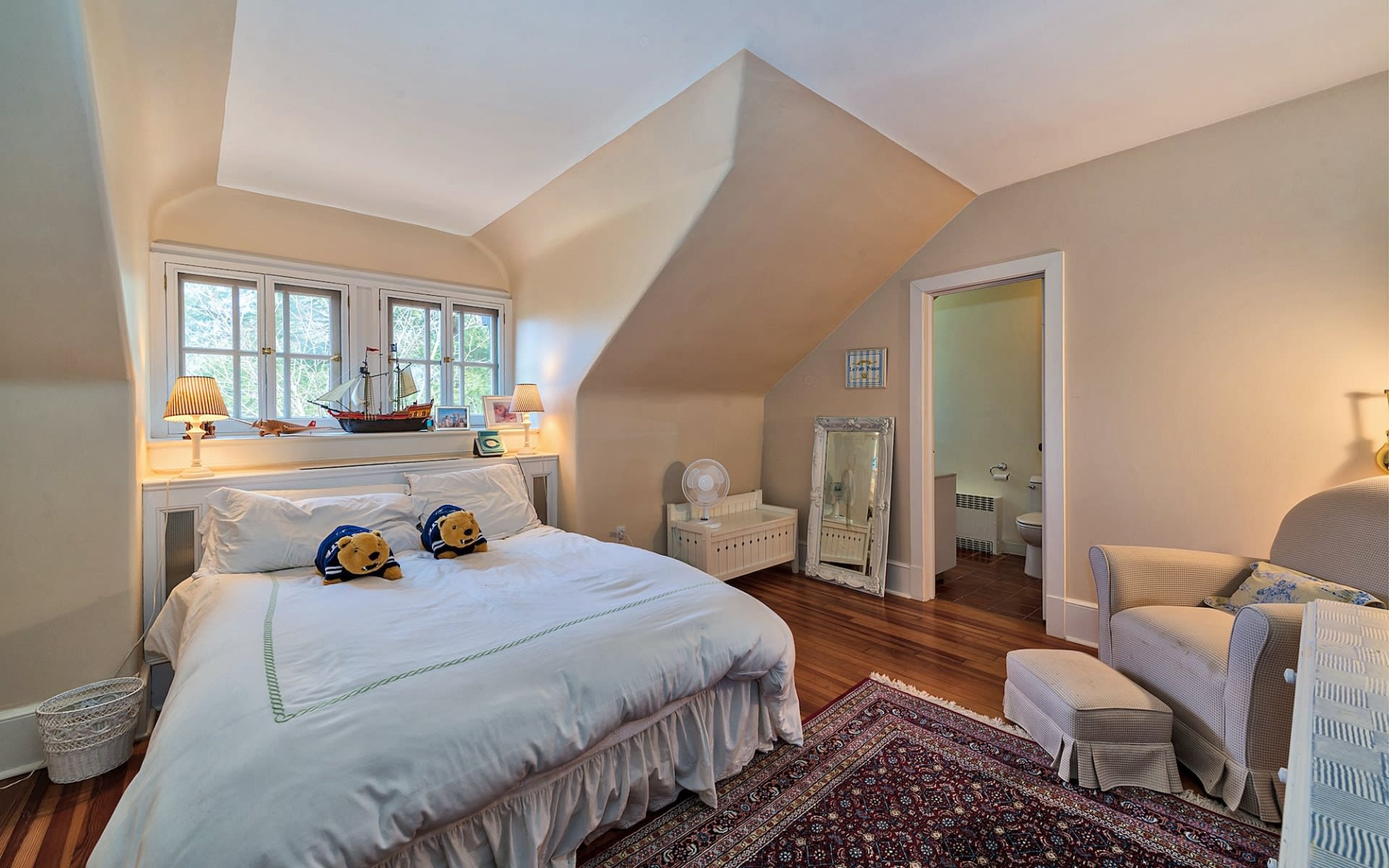 In total, there are seven bedrooms and five bathrooms spread over the three floors.

On the lower level, there's a gym, laundry room, wine room, and several storage areas.

Pictured above is the large stone outbuilding. On the property, you'll also find a floating dock, barn, carriage trails, and long shoreline on Tuxedo Lake.

Tuxedo Park is about an hour away from NYC; it's close to the NJ Transit stop just across the border, which goes into Penn Station via a transfer at Secaucus.

For the past 15 years, the home has been owned by the Lobkowicz family, one of the oldest Czech noble famlies. The patriarch of this family, Prince Philip Peter Lobkowicz, passed away in 2017.